Plenius
500-thread bed linen set, white trim
Top sheet and pillowcases in 500-thread white combed cotton. The colour oozes purity, freshness and cleanliness. With white trim. Available in all possible sizes.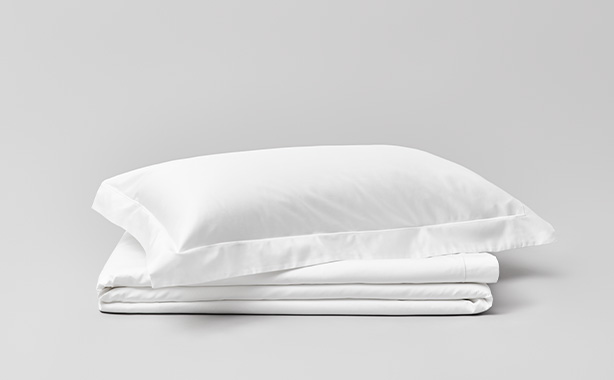 Combed cotton and down
The combed cotton that we use in our sheets makes them softer and long-lasting. Added to this, the product has more volume and a beautiful natural shine.
The cotton threads are of different qualities and the better the quality of the yarn, the greater the natural organic qualities. Cotton has these extraordinary qualities: breathability, absorption and evaporation of moisture.
What's more, the fabrics of the Senttix duvets have the right density of threads that let air flow freely and the filling to stay in shape.
Discover the The True Sleep experience in our stores
Visit us to chat with our rest advisers and learn more about the advantages of achieving quality sleep.