Mare
Pillow-Top construction with natural materials: Pure craftsmanship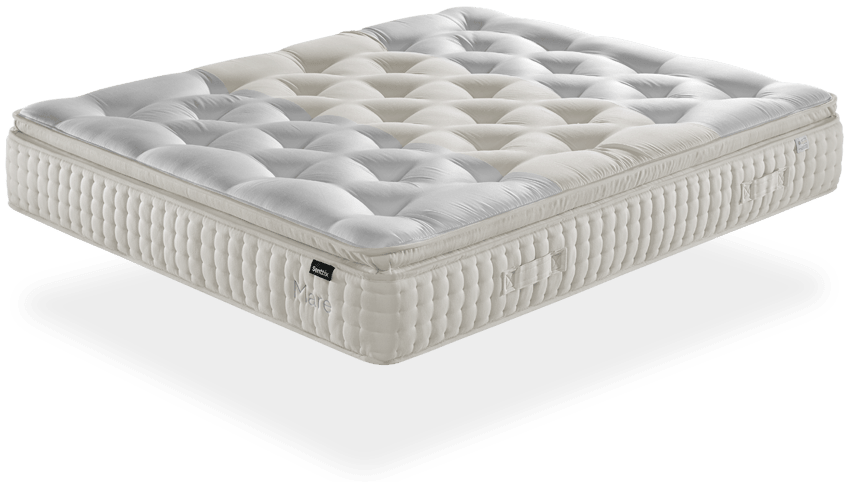 Feel all the benefits and features on a single-sided comfort mattress. The Pillow-Top system adapts the inner layers to your body contour, avoiding any pressure points and providing a light and soft touch.
Download Technical Datasheet
Discover all the details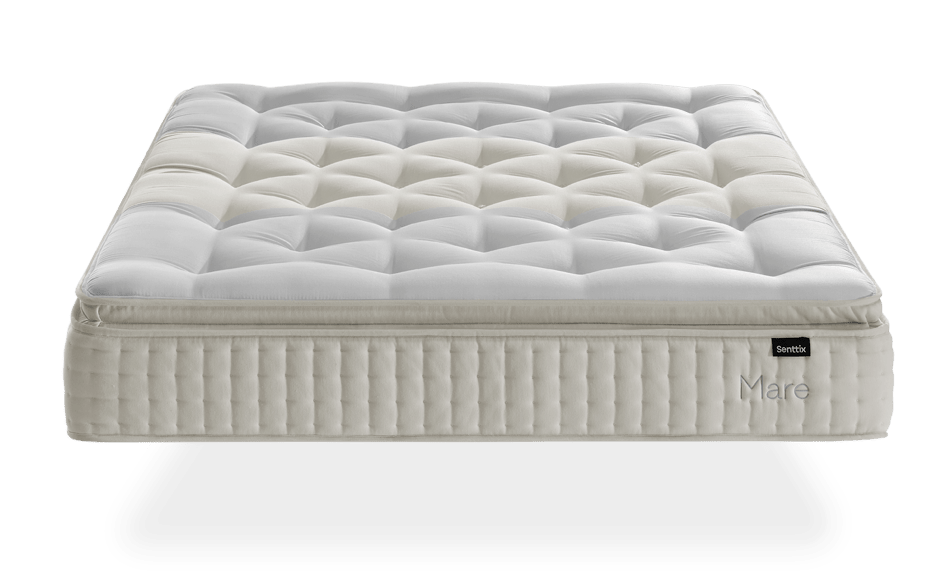 Fabric 66% Viscose, 20% Wool, 14% Cotton
1254 Pocket springs (160×200)
Merino wool + Latex and jute
A mattress with the best innovations
Natural and sustainable materials for a good night's sleep.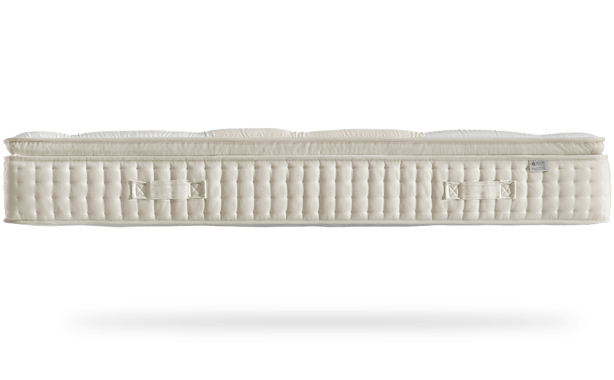 Natural Pillow-Top
The Pillow-Top system of the Mare mattress adapts the mattress to your body thanks to its shape and materials. Merino wool and natural latex provide a naturally soft comfort and great adaptability.
Premium natural fabric
On the top, this mattress features an exceptional wool, viscose and cotton fabric of organic, sustainable and biodegradable origin. Its decorative tassels, also made of wool, are hand-stitched one by one.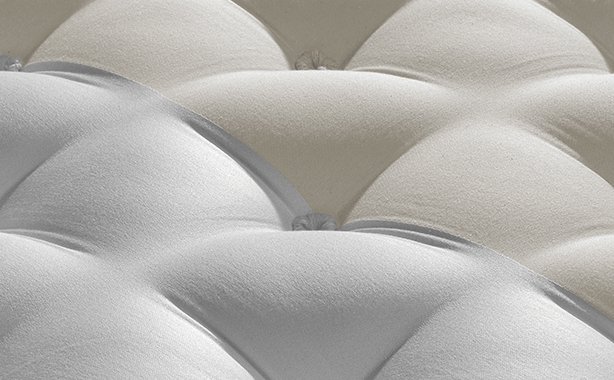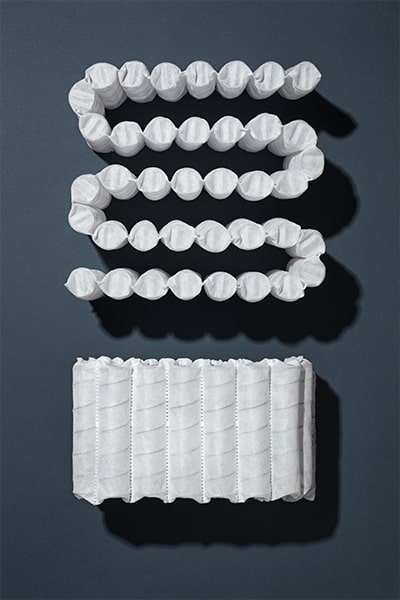 Multispring
The Multispring core is made of thousands of pocket springs which ergonomically distribute the pressure of the body.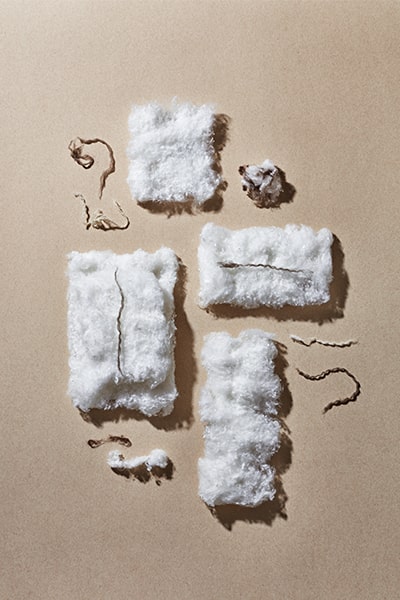 Merino wool
Warm fibre to maintain a steady body temperature without any peaks.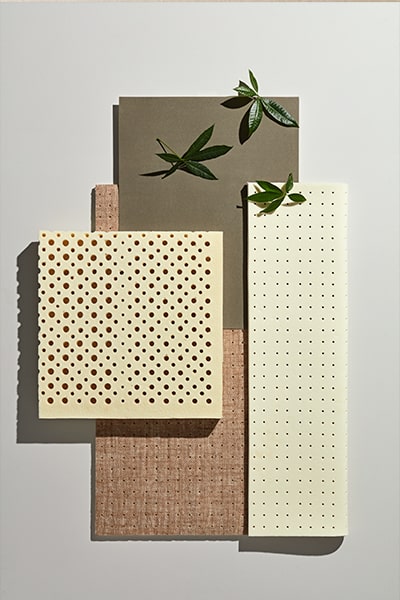 100% natural latex
This natural material extracted from rubber is elastic, softly firm and hugely adaptable. It's renowned for its excellent elasticity, while it also repels water and humidity.