Improves oxygenation of muscle tissue, accelerating physical recovery.
Warm-Up is a recovery band, adaptable to three positions, which is incorporated in all LAB series mattresses.
This product is filled with Celliant®, a fibre created from three minerals (aluminium oxide, silicon dioxide and titanium dioxide) that improve oxygenation of muscle tissue, reduce inflammation, relieve muscle aches and improve the immune system, thus accelerating physical recovery.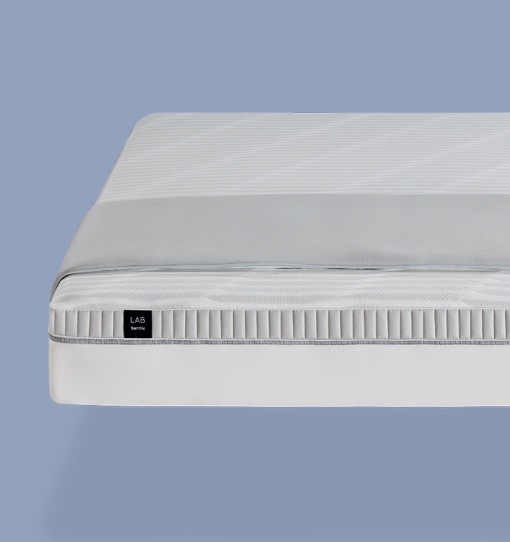 How does Warm-Up work?
Essentially, the Celliant® fibre catalyses the thermo-reactive capacity of the minerals it uses, converting body heat into infrared energy that rebounds from the body and is absorbed again, raising the temperature in the area it is acting upon and thereby improving blood circulation and muscle recovery capacity.
Celliant® is the most tested and widely used patented technological textile in sportswear and rest equipment, as it helps to achieve a deeper sleep.
Recover the part of your body that you need the most.
The Warm-Up band can be placed in three different positions (legs, hips and shoulders) by means of a simple bracket system, acting against lower back pain, dorsocervical pain and tired legs.
It is a health product certified by the Spanish Agency for Medicine and Health Products, belonging to the Ministry of Health, Consumption and Social Welfare of the Government of Spain.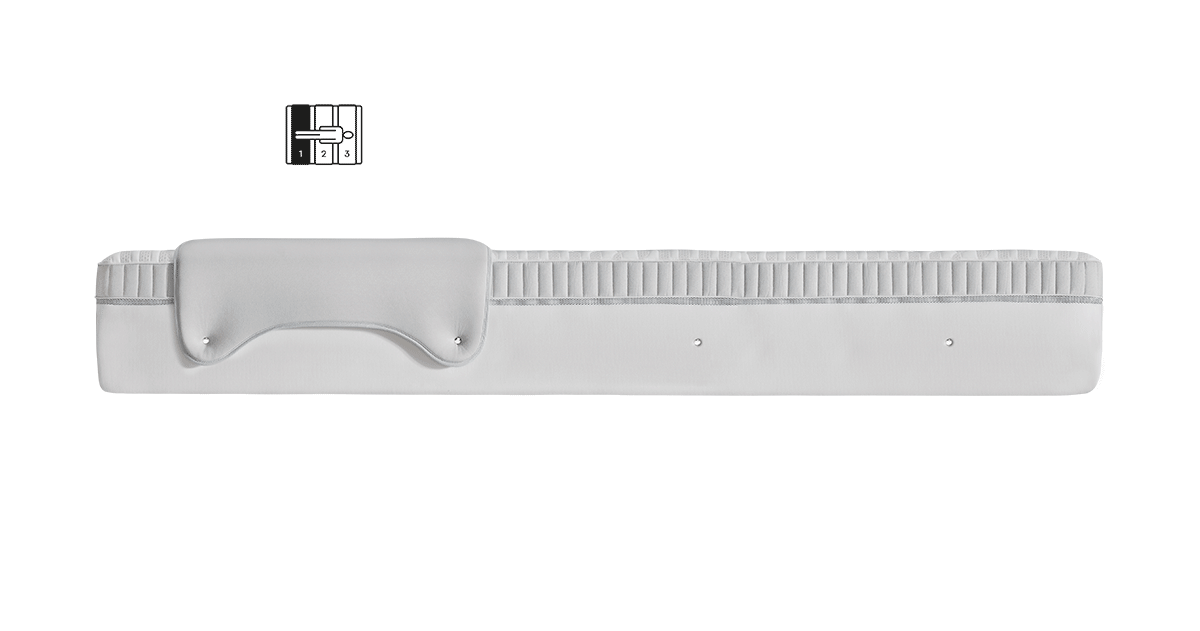 Discover the The True Sleep experience in our stores
Visit us to chat with our rest advisers and learn more about the advantages of achieving quality sleep.